Tired of the clutter that builds up in your hallway?  You are not alone.  Your hallway is the first area of your home that visitors see, so our customers are generally keen to make a great first impression.  However, the hallway is often the place where we all kick of our shoes, hang our coats, abandon scooters, wellies, bags, and a whole host of other everyday objects, making it a difficult area to declutter.  We take a look into how much does built in under-stair storage costs and if it is a good investment.
When it comes to cost, it is obviously dependent on the requirements of each specific project so there is no 'one size fits all' price.  However, as an example, we recently quoted £2750.00 +VAT for this project specification, which is a popular under-stair storage design: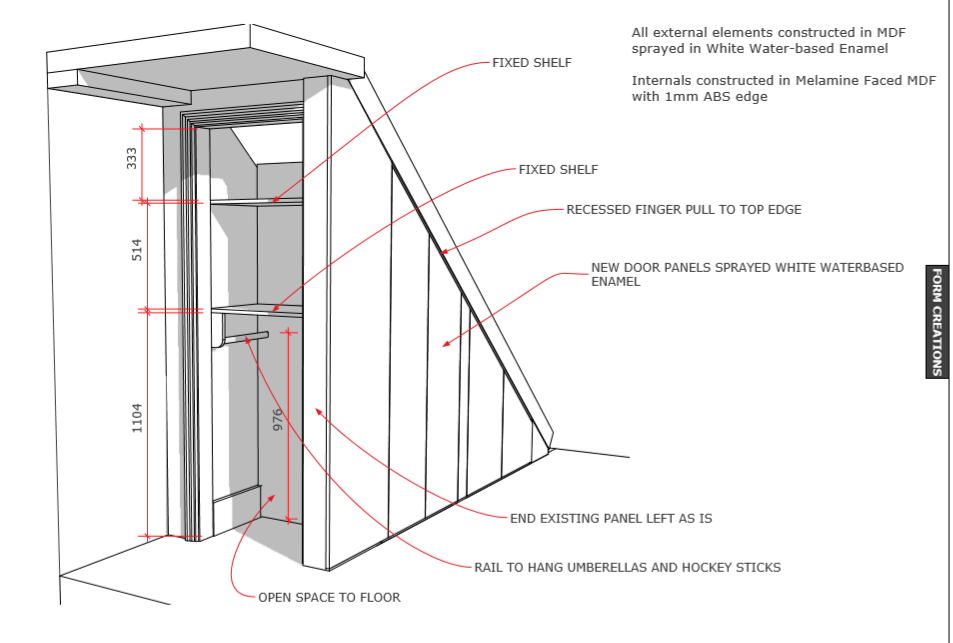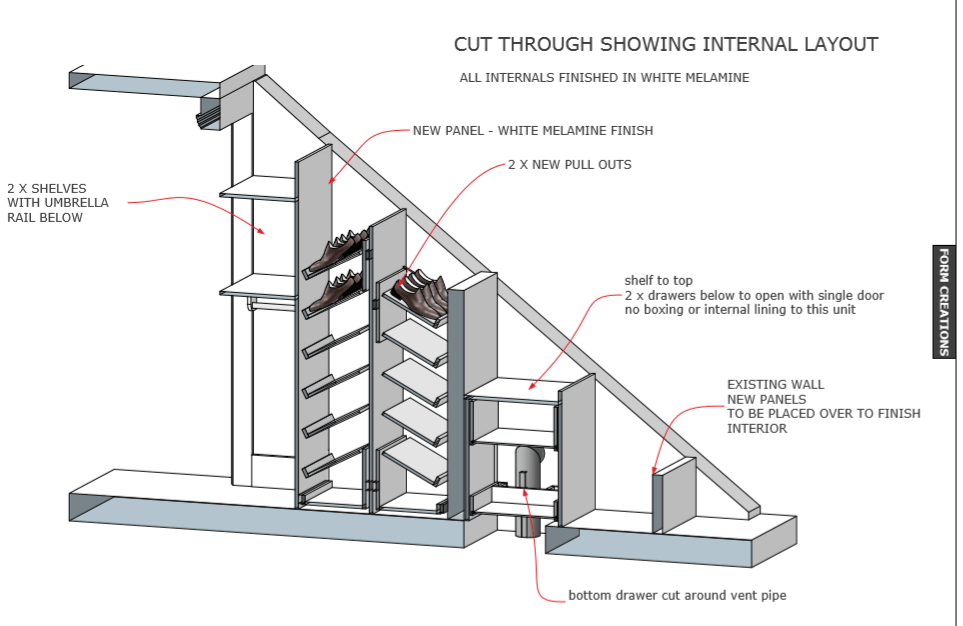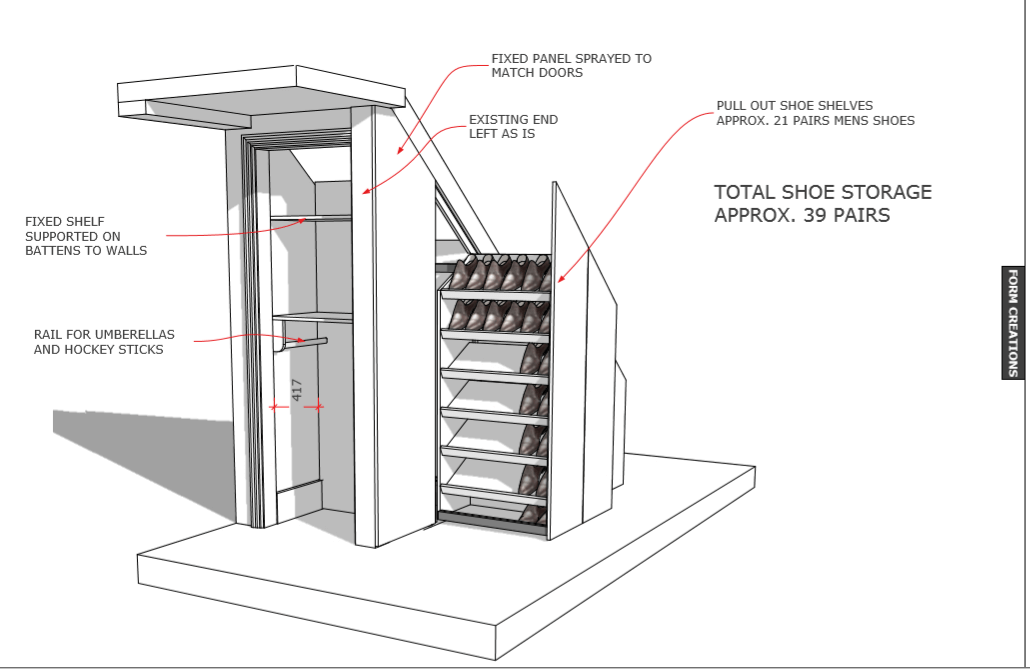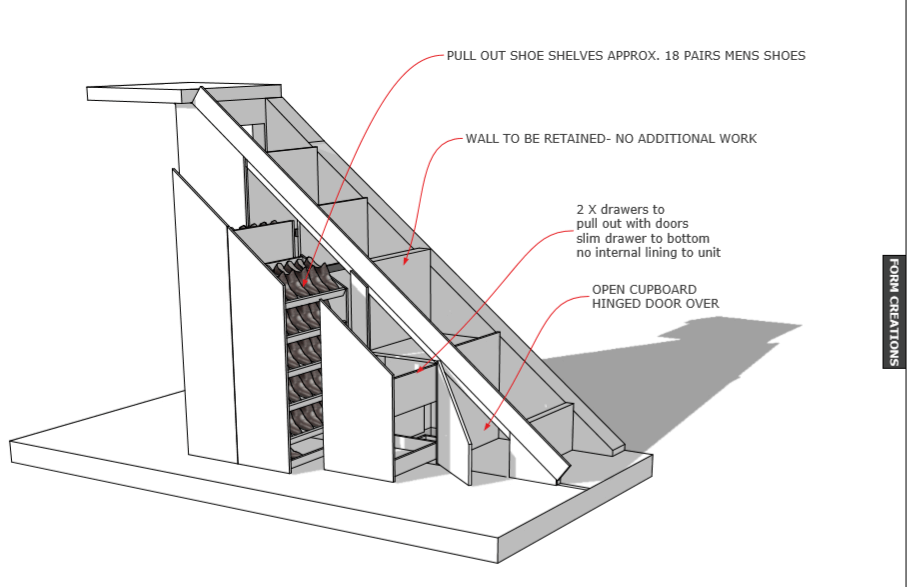 Is under-stair storage a good investment?
Storage space is something most houses lack and often comes at a premium.  Building custom made storage will mean that you can utilise every inch of quirkily shaped space to completely repurpose that under-stair cupboard into something extremely useful, whilst adding value to your property too.  Alternatively, if it's a statement feature that you wish to create, a bespoke under-stair display is the perfect spot, as the stairs are often the first thing visiting guests will see when they enter your home.
So, the answer to this question is quite simply, yes!  Under-stair storage is a great investment.  Not only are they the perfect practical storage solution for your needs, they will also repay you in the future so, creating extra storage will undoubtedly increase the value of your home.
Or ethos here at Form Creations is to craft beautiful furniture that is designed bespoke for each client, making sure it is perfect for their home or business.  If you are thinking of creating a built-in furniture solution for your home or business, please don't hesitate to contact us.  We are open for business and welcome your call.