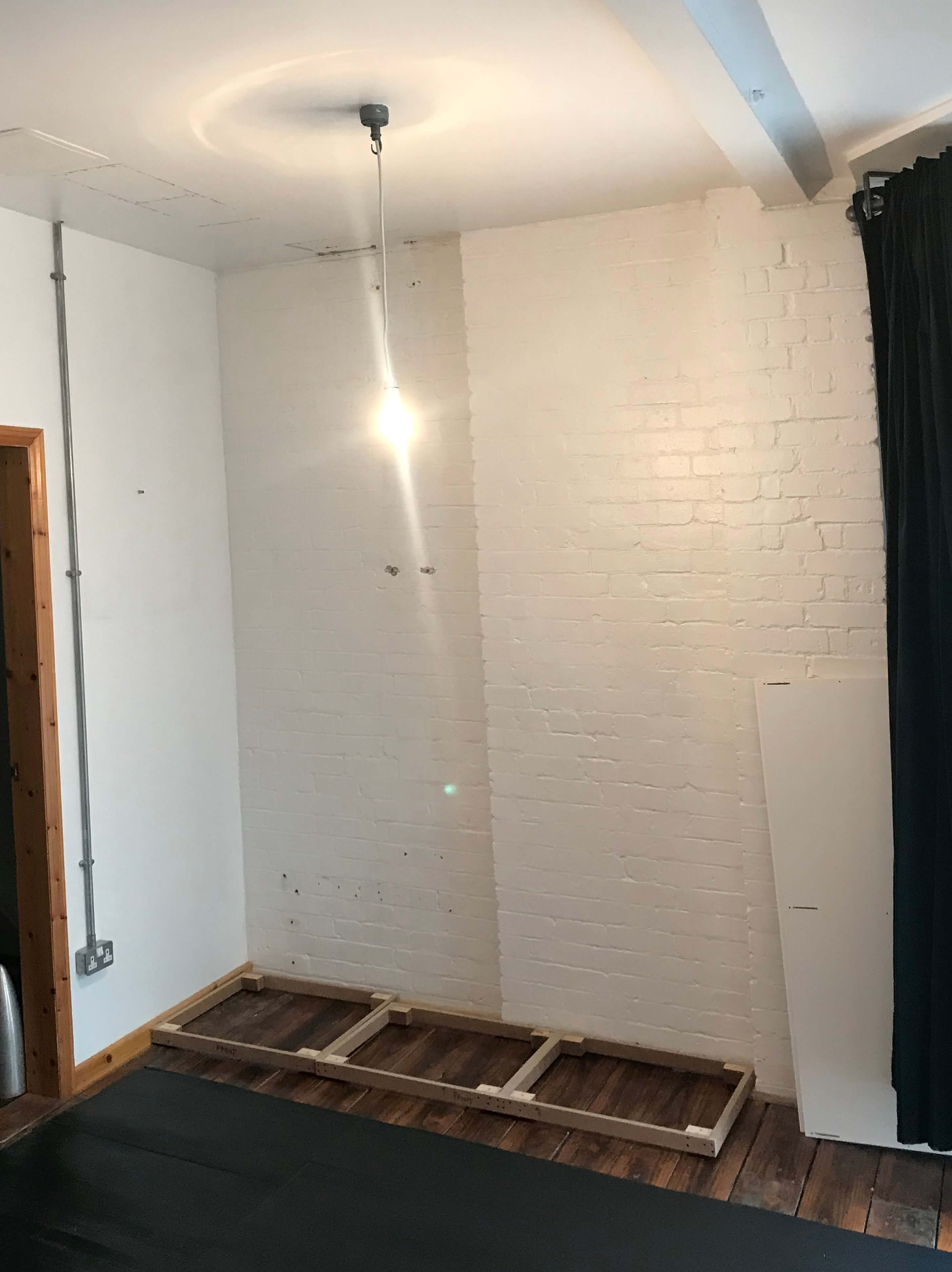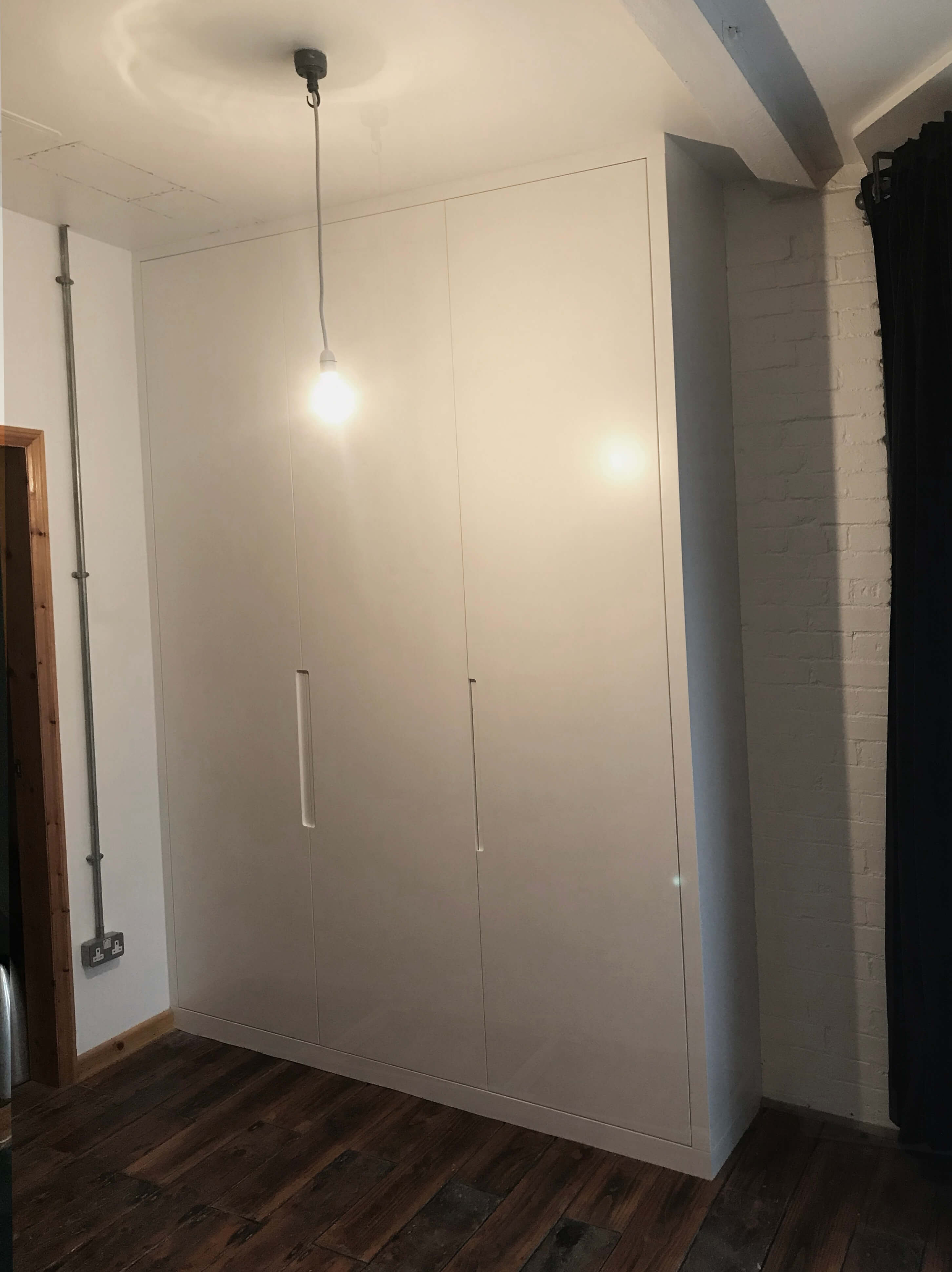 We designed and installed this Modern Fitted Wardrobe in a large property in SE1 which in a previous life was a sausage skin factory.
This wardrobe has fully lined carcasses built in Egger MFC featuring soft close drawers with integrated finger pulls. The doors and exteriors in moisture resistant MDF with water based enamel spray finish.
There was a step in the wall at the back which has been neatly concealed by making the units at different depths and flush across the front. You might notice we hardly ever do lay on doors (doors laid onto the carcass or frame so they protrude over it), this doesn't look nice and finished in our eyes. We like to make the front fascia's flush with the doors which gives a nice neat appearance. You may notice from the photos that the infill panels below and above the doors are as small as possible that we can allow. The unit was a total height of 2.7m, it looks fitted and well balanced with no huge infill panels and wasted space which are often a feature of our competitors. Nothing we make is off the shelf and everything is designed and built to fit.